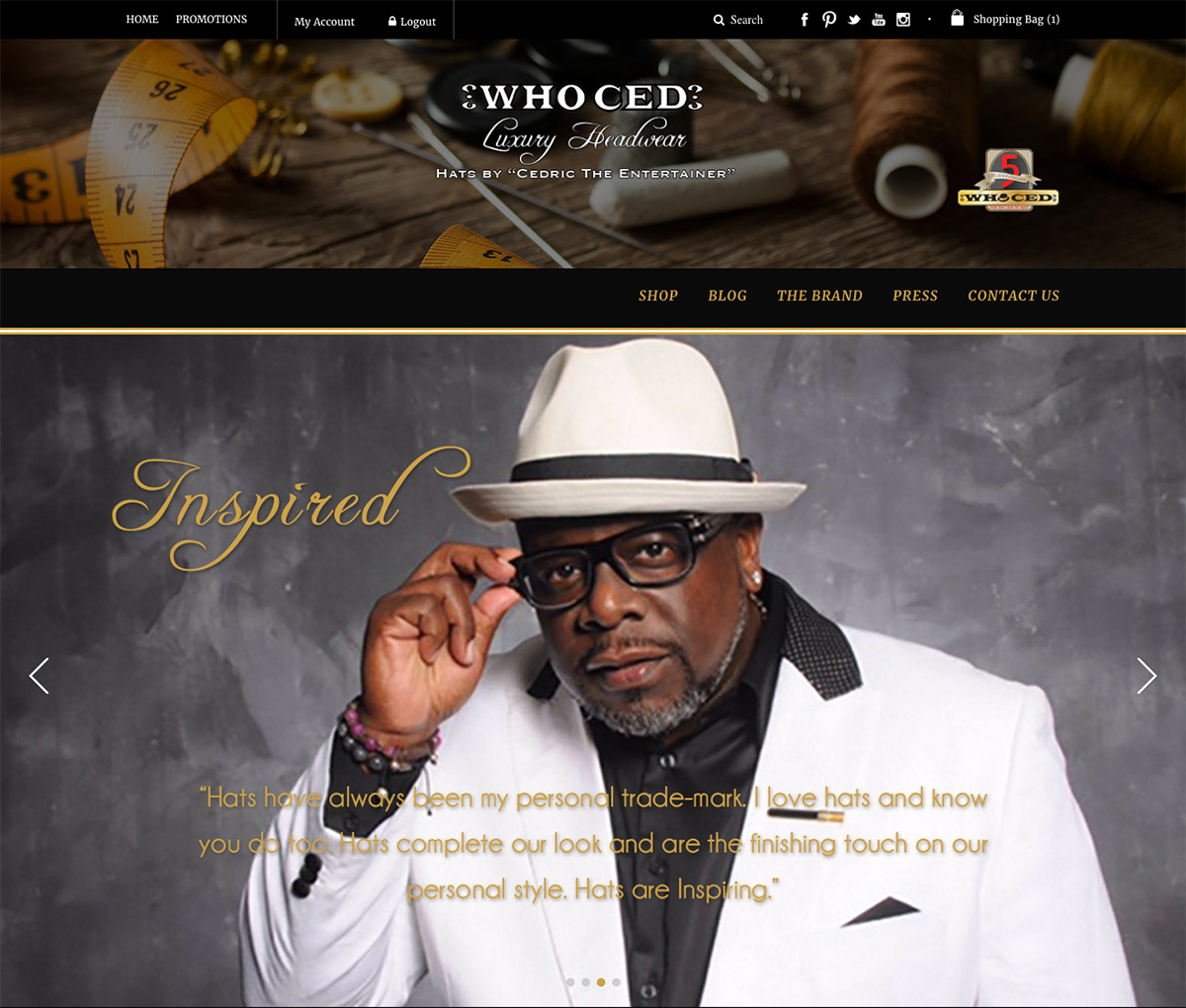 WhoCed.com - Luxury Headwear - Hats by "Cedric The Entertainer"
Collaboration with Brand1 Strategies to breathe new life into an existing Wordpress site.
Website was designed and built behind-the-scenes to prevent any disruption to the existing site.
ModSpot implemented WooCommerce for sales functionality to replace Paypal buttons and allow for coupon promotions.