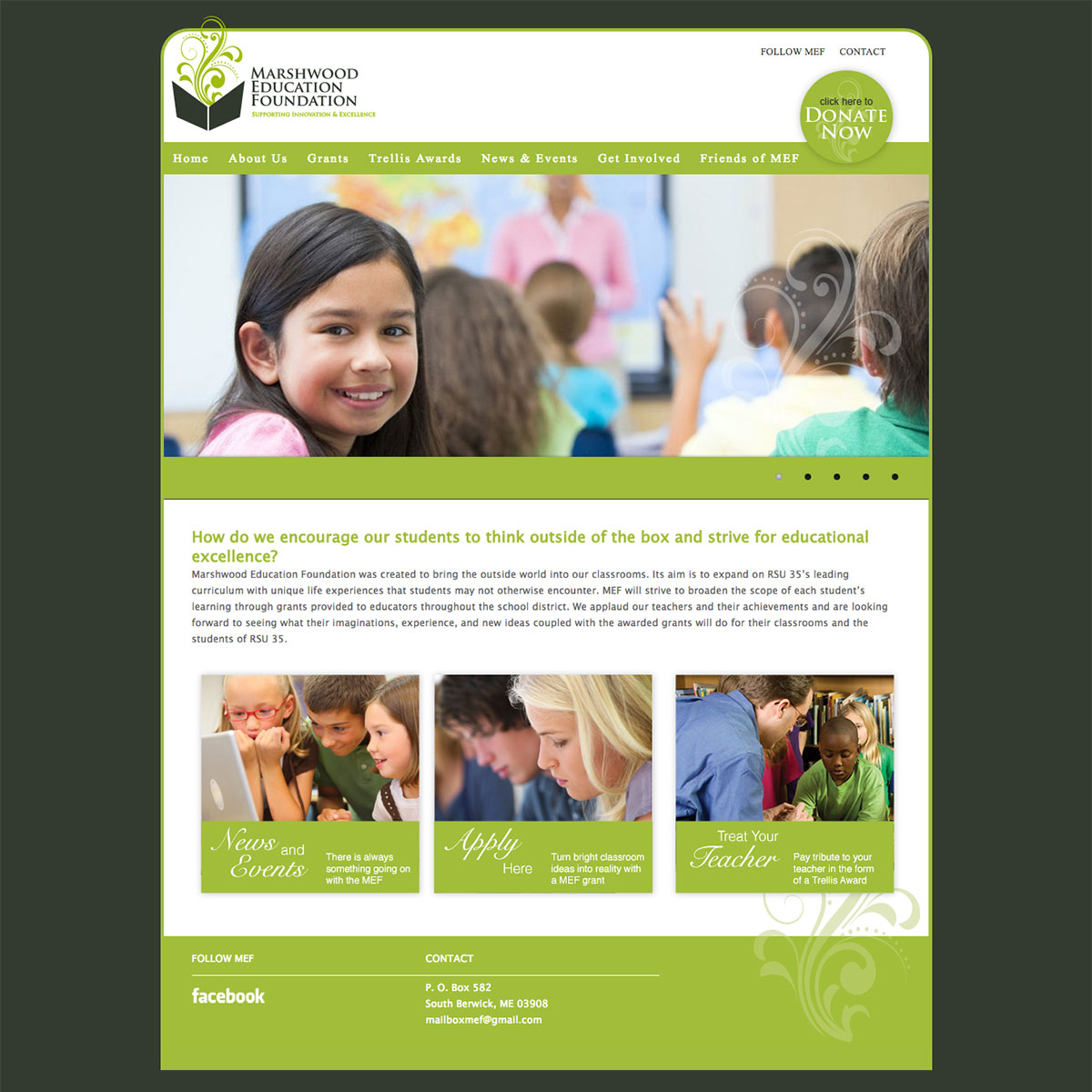 Marshwood Education Foundation
Marshwood Education Foundation is a collaborative website project designed by GoodGirl Graphics and built by ModSpot. The original website was custom coded and then rebuilt recently in Wordpress with some minor formatting modifications to allow for ease of viewing on certain pages that were content-heavy. The new website has been able to accept PayPal donations for Trellis Awards and the CMS platform makes it quick and easy for board members to update grant and Trellis Award recipients as well as news and events.
ModSpot has provided content updates as well as WordPress training to board members of the Marshwood Education Foundation for content updates.
Visit Marshwood-Education-Foundation.org to see the full website